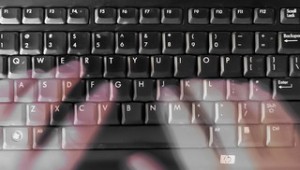 If the only thing holding you back from being a more active thought leader is time to write, Thought Leader Zone can offer you an effective solution.
Maybe you need a ghost writer …or a ghost blogger or a ghost tweeter. Managing your online presence can be challenging while you're also trying to maintain high visibility as a spokesperson or a speechmaker or author of technical-, trade- or business-related articles.
During peak times, you may need a writing service to keep up the momentum necessary to maintain your virtual and your real presence as a thought leader. Ghost writers can support you with extra pairs of hands and ghost thinkers can help you clarify thought and meaning.
Do you need to multiply the output and the impact of your thought leadership strategy?Ask, assess, then act. We're here to help!
Photo: Carney Lentz