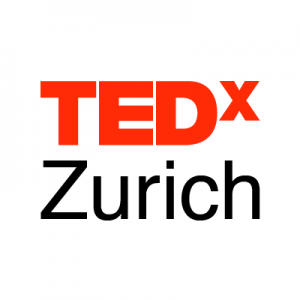 It was once again time for my annual "intellectual play day" at the 2 October TEDx Zurich conference. Like past TEDx Zurich events I've covered in this blog over the years, the day offered a series of talks and performances that aimed to reveal "what's new" and "what's next." But this year it seemed to be more about "what's now." Rather than new, it focused on different.
For example, the technologies seemed less like breakthrough ideas and more like different applications or extensions of now-established technologies. The stories told by speakers of overcoming circumstances in life and achieving their dreams, such as hanging on a silk scarf-like rope over a gorge near Bern, were less archetypal and inspiring than they were the non-photo equivalent of "selfies."
This year it seemed to be more about 'what's now.' Rather than new, it focused on different.
I realize that my comments will preclude my ever being invited back to the event, but I don' t think I would apply again as the online TED talks website offers the "best of" without having to sit through the "rest of" such talks.
All that being said, I did glean a few tidbits during my intellectual snooze…I mean play…day that could apply to thought leaders in any industry.
Nicolas Perony, who studied animal behavior and made comparisons to human behavior, talked about the principle of simplifying complexity, a key skill for any thought leader. Also he presented a study about South African meercats that may speak to the gender issue in the workplace.
Female meercats are dominant in their so-called "cryptic social units." They may lead other meercats up to a road; but when they're ready to cross the road, the female leaders give way and let subordinates cross the road first. Perony said this isn't done out of courtesy but as a risk-avoidance approach because if she dies, the entire meercat tribe is put at risk.
Risk behaviors were also the focus of Gerd Gigerenzer's talk about relative risk vs. absolute risk and how the public is often confused or misled about the difference between those types of risk. As an example, he cited a study where people were asked to explain what exactly was meant by a 30% chance of rain and answers varied widely and in some cases hilariously.
Gigerenzer also pointed out examples of deliberate massaging of statistics by the media, such as the report talking about a 100% increase in the risk of thrombosis somewhere in the UK. However, the absolute risk was minute, with a change from 1/7000 to 2/7000.
Risk literacy, he claimed, needs to be a focus of the education system today. It's important that your own employees are risk literate, too. Similar to the topic discussed on this site in a recent two-part blog (The Risks and Rewards of Full Disclosure Part 1 and Lies, Damn Lies Part 2) there are risks to your brand when stats and risk are wrongly stated or exaggerated, even if unintentionally.
Are you and your team risk literate? Are you aware of all risks to your – and your company's – brand as a thought leader? Ask, assess, then act. We're here to help!