Before you deliver a presentation, you do a lot of checking. It could run something like this: Notes? Check! Pointer? Check! Water? Check! Cough drops? Check! Glasses? Check! Distracting, shiny name badge off? Check! Distracting, shiny jewelry off? Check! Clothing appropriate and immaculate? Check! Shoes polished? Check!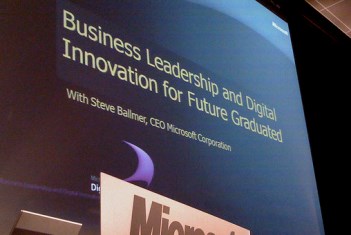 But did you remember to check your presentation itself for annoying distractions like typos and ungrammatical phrasing in the headlines and body of the slide text? Asking a colleague to help you proofread and polish your presentation shouldn't be an optional check but instead an integral part of the process of finalizing your presentation.
It's easy to overlook errors that will lower the persuasive impact of your presentation. It happens to all of us. Check back on this site shortly as I'm reaching out to my virtual colleagues in various discussion groups to gather some "headline howlers and hiccups" that they've seen in their industry.
Do you have a dedicated person to help you polish your presentations and make them more powerful every time? Ask, assess, then act. We're here to help!
See also: Grammar Matters and Style Rules, Part 1: Practical Style Guides for Thought Leaders
Photo Credit: Brett Jordan