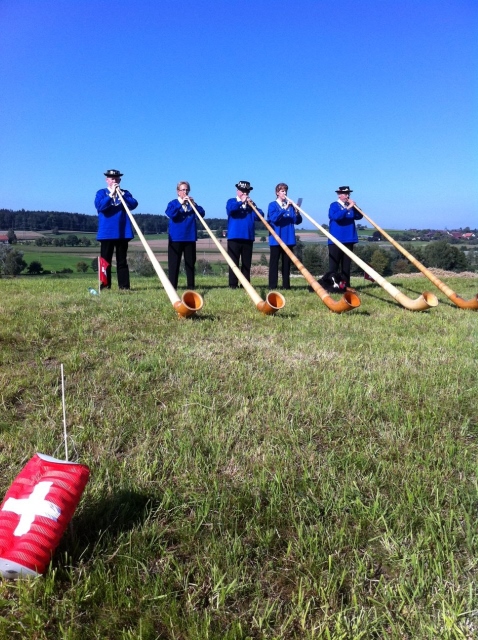 On Swiss National Day, 1 August, villages put on events with food and drink, music and dancing. Affoltern, our village near Zurich, sponsored a small festival with Alphorns and a local steel drum band. One of their songs, they announced in English and then explained in thick Swiss German, was called "No Name Song."
So what's in a name? More than you might expect, according to Nobel Prize winning economist Daniel Kahneman in his highly respected book, Thinking Fast and Slow. Swiss researchers found that companies with easy to pronounce names, like Emmi or Swissfirst, fare better in the stock market than those with names like Ypsomed.
Another publication, this time a recent Financial Times article by business humorist Lucy Kellaway, pokes fun at the nomenclature of an organization's top leaders.
For an example, she points out that the Bank of England no longer has only a governor and deputy governors, but it now has appointed a chief operating officer. She goes on to decry the hyperinflation and "creativity" of titles like chief agility officer or chief visionary officer and calls it a fad.
But what isn't a fad is the fact that the head of an organization, whether called a CEO or President or Managing Director or head honcho, must exhibit leadership characteristics, have a high emotional intelligence and demonstrate mastery of the skills that fall under the umbrella of social capital.
Those core capabilities are often misleadingly labeled as soft skills, but the hard fact is that they are critical to a leader's success. Despite the sound of their name, they are basic competencies associated with the term "felt leadership."
Would you name your thought leadership style "felt leadership"? Ask, assess, then act. We're here to help!