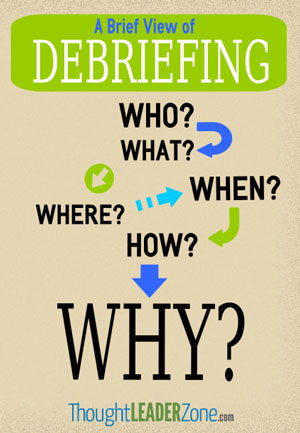 In order to create a powerful "learning organisation," your management team needs to be able to share lessons learned among themselves in a systematic way. Structured debrief sessions following major projects can help your leaders learn from their successes, as well as the times they could have done better.
Debriefing sessions shouldn't be viewed as negative finger-pointing exercises but as opportunities to acknowledge successes and challenges and then to empower each leader to help others in the organisation learn from their experiences.
Before the debriefing session begins, a strong discussion leader should be appointed who will encourage everyone to contribute but won't allow personal attacks to derail the conversation.
Here are 11 prompt questions that can be used to guide the discussion during a debriefing session: Continue Reading…